Kasda Blinks With AC3200 Router at CES 2015
Time : 2015-01-10
Author :www.treasu.com
Reading :728
CES, short for International Consumer Electronics Show, is one of the world's largest exhibitions for consumer electronic technologies, products and suppliers, during January 6-9, 2015, in Las Vegas, the USA. It is the 5th time for Kasda, the branded broadband access and home networking CPE supplier, to attend this show. With new attractive products on display, Kasda has drawn the most attention of customers and manufacturers.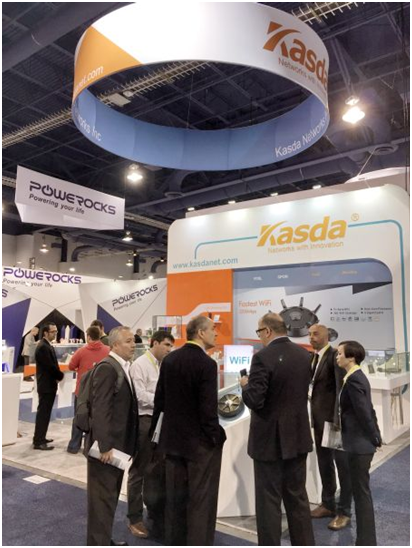 Kasda blinking in CES 2015
Kasda, headquartered in Shenzhen, China, develops reputational cabled and mobile networking products for home and small enterprise, its proprietary products at the show are divided into three major series:
Broadband terminal equipment (Optical Access: GPON, EPON, FIBER; Telephone Line Access: VDSL2, ADSL2+)
LAN Broadband Applications (Wireless Router Series, Wireless Relay Series, Wireless Adapters, Modules, Powerline and OTT STB)
Mobile Terminal Access Equipments (3G, 4G/LTE Router and Dongles)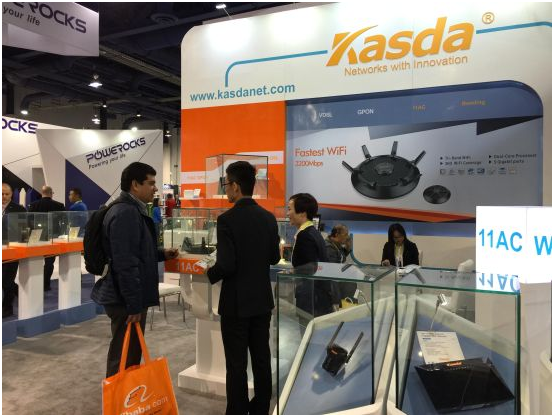 Different from previous exhibitions, Kasda show up with slogan "Gigabit Dual-band" and "Fiber Access" this year, with hot models in the 11AC GPON VOIP gateway, the AC1600 Gigabit all-in-one VDSL2 and 1200M range extender.
The most remarkable launch is model KA3200--the new AC 3200M Gigabit Tri-band wireless broadband router - the fastest router and with the highest level of specifications in industry at present, wireless transmission rate up to 3200Mbps, wireless coverage in 360 degrees and super wall-penetrating performance. Attracted by KA3200, many foreign customers are interested in details and cooperation.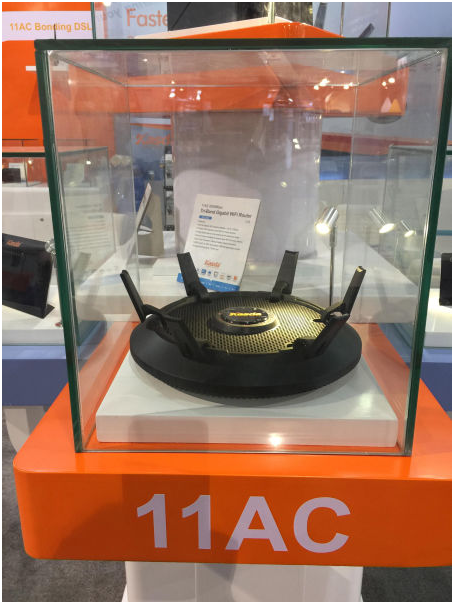 Kasda AC 3200M Dual-band Gigabit Wireless Router
The participation of Kasda in the exhibitions is just a miniature of our brand strategy of globalization. Kasda is building its brand with quality, service and commitment, we hope to be one of the most widely known networking products brand and win your applause and trust.
Hot News
Kasda Networks Inc, a CPE manufacturer with the experience of 16 years, will attend CeBIT in 2016. Welcome to visit our booth and view our products. There are many products to be laun...

As a regular marketing activity from Kasda Networks Inc., we will attend CES show again in Jan of 2016, we are going to show our full new series Wireless Home Networking products to our ...