Kasda VAR Program (Consumer Products)
Kasda VAR program provides the Value-added Resellers (VARs) with better service and dedicated support, Kasda has designed the VAR Program to help you grow your business. You are eligible to join the Kasda VAR Program if you are a reseller who is buying Kasda products through the authorized distribution channel only.

As a global supplier of Wi-Fi networking products, Kasda is perfectly positioned to help you provide your customers with dependable and cost-effective product solutions. The Kasda VAR Program includes three tiers: Silver, Gold and Platinum, which could offer different level of rebates and marketing for your business.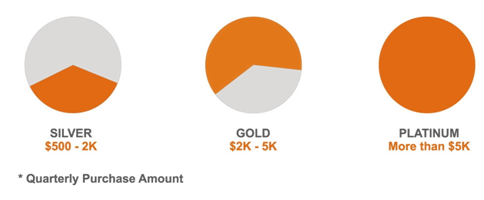 Every partner gains discounts, dedicated support along with opportunities for rewards. The more you sell, the more benefits you receive!